Dates: January 26-28, 2024
Location: 1280 Stanford Dr, Coral Gables, FL 33146 - Lakeside Village Auditorium
Live Video Available via Zoom

To register, please click here.
---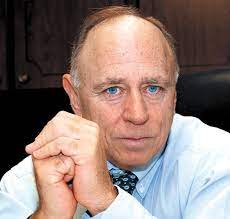 This conference is dedicated to Jeffrey Fuqua. His generous gift in 2007 was transformative to the subject, and led to major developments. 16 years later, we celebrate his contributions to Mathematics.

In recent months, several new results were obtained in Homological Mirror Symmetry. The purpose by now, in this traditional conference, is to survey these results and open new directions for development and collaboration.
---
Short Courses by:
Maxim Kontsevich, IHES
Constantin Teleman, UC Berkeley
Hiroshi Iritani, Kyoto University
Daniel Halpern-Leistner, Cornell University
Daniel Pomerleano, University of Massachusetts
Talks by:
Tony Yue Yu, CALTECH
Mohammed Abouzaid, Stanford University
Denis Auroux, Harvard University
Hülya Argüz, University of Georgia
---